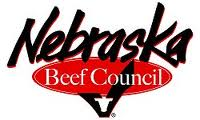 KEARNEY, NE – The Nebraska Beef Council hosted its annual Beef Experience Tour on June 7th and 8th for a group of 24 influencers from across the country. The tour attendees included chefs, food service professionals, dietitians and culinary instructors from states such as New York, Ohio, Tennessee, Maryland, Connecticut and Pennsylvania. The educational tour is offered to help attendees better understand the beef production process and how the various segments of the beef community work together to raise quality beef products.
"We have the unique opportunity to showcase the entire beef production system right here in Nebraska," said Adam Wegner, Director of Marketing for the Nebraska Beef Council. "We know that transparency is important and we want to show these influencers how beef is raised from start to finish."
The tour began with a visit to Cargill Meat Solutions in Schuyler. The group witnessed the harvest process and carcass breakdown resulting in boxed beef ready for shipment. The group went on to Columbus for lunch and a panel discussion with local veterinarians to learn about animal care, the Beef Quality Assurance program and the practices used today to treat sick cattle. From there the attendees experienced the Nebraska Sandhills at Wagonhammer Ranch near Bartlett and Glaser Farms, an organic grass-finished beef operation near Spalding.
"I was truly impressed by the systematic care and attention to detail that was used throughout the beef production process, from the tending of grass and cattle to the safety and clean production processes used throughout the harvesting phase," said Jill Castle, registered dietitian and nutrition consultant from Connecticut.  "It was easy to see that hard work, pride, and conscientiousness were top priorities among the farmers, ranchers and processing professionals involved in the beef industry."
The second day included a stop at J&S Feedlot near Howells where the attendees were able to see a large scale feeding operation and learn about the various feed sources used to raise high quality beef. The group concluded their visit at Brune Farms outside of Dodge where they learned about crop production and the importance of grain to area cattle feeders.
"Every farm has a beautiful story to tell including the relationships we have with one another," said Joan Ruskamp, owner of J&S Feedlot along with her husband, Steve. "When the consumer has the chance to hear that story directly from us, we are able to build a relationship based on trust not fear."
The Nebraska Beef Council has hosted farm and ranch tours for over a decade. With almost four times more cattle than people, Nebraska produces over seven billion pounds of red meat each year – the most of any state in the country.
According to Wegner, the attendees for the tour were specifically chosen because of their ability to share their experience with others.
"We can't take every person out on a farm tour, but we can share the beef community's story with folks who are in contact with consumers every day," Wegner said. "The more informed people are about food production; the better consumers they will be."