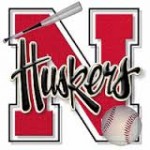 The Nebraska baseball team faces former Big 12 foe Oklahoma State Friday in the opening round of the Clemson Regional.  First pitch is set for 11 a.m. central time and the game will be televised live on ESPNU.
The number-3 seed Huskers are 37-20 on the year, while the second-seeded Cowboys are 36-20.  Both teams went 16-8 during conference play.
In the other first-round game of the regional, top-seeded Clemson hosts number-4 seed Western Carolina at 6pm, central time.