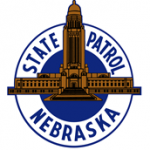 (Lincoln, Neb.)- Do you have what it takes to be a sworn member of the Nebraska State Patrol?  Applications for the 2016 Sworn Officer Selection Process for the position of Nebraska State Patrol Trooper will be accepted beginning June 4 through August 1, 2016, for consideration to be a part of the 58
th
Basic Recruit Camp scheduled to begin on March 6, 2017.
The Nebraska State Patrol offers a competitive salary and excellent benefits. During Camp recruits received $33,334 annually. Upon graduation sworn members receive a starting salary of $46,092. Our benefit package includes paid vacation and sick leave, medical insurance, life insurance and full retirement benefits.
"If a career in law enforcement is something you have been considering, this is your opportunity," said Colonel Bradley Rice, Superintendent of the Nebraska State Patrol. "We know there are a lot of good candidates out there and we are excited to hear from them."
Applicants must be a U.S. Citizen and 21 years of age by August 18, 2017, when they take the Oath of Office. Applicants must have a high school diploma or GED equivalence. The 2016
Applicant Handbook
covering all of the necessary qualifications and requirements along with additional information on what can be expected during the hiring process can be found under the Career Opportunities tab of the
Nebraska State Patrol website
.
Colonel Rice said, "Don't let this opportunity pass you by. Come see if you have what it takes to be a Nebraska State Trooper."