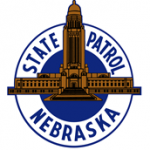 (Lincoln, Neb.)-  Reducing the number of fatality crashes on Nebraska roads during the heavily traveled summer months is the aim of the Nebraska State Patrol (NSP) " 100 Days of Summer" special initiative.
Each day, beginning with the Memorial Day weekend and continuing through Labor Day, the Nebraska State Patrol Field Services Division will work to hold at least one traffic safety enforcement operation somewhere in the State. The "100 Days of Summer" initiative provides motorists an opportunity to view planned enforcement activities.
"We want everyone who travels our roadways to have a safe enjoyable experience," said Colonel Brad Rice, Superintendent of the Nebraska State Patrol. "Our traffic safety laws exist for your protection. Help us keep our roads safe through voluntary compliance."
Travelers can visit the Nebraska State Patrol website at
www.statepatrol.nebraska.gov
and click on the "
NSP Enforcement Activities
" link on the homepage. The link will display monthly calendars, with each day listing the type and location of a sampling of planned traffic enforcement activities.
Colonel Rice said, "Let's have a safe summer travel season. Always wear your seat belt, obey the posted speed limit, use extra caution in work zones and never drive impaired or distracted."