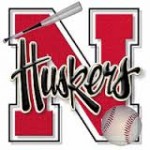 It's the beginning of the end for the Nebraska baseball team Thursday night.  The Huskers host Indiana for a Thursday-Friday-Saturday series that will wrap up the regular season.
The Huskers and Hoosiers have already qualified for next week's Big Ten Tournament at TD Ameritrade Park in Omaha, but seedings are yet to be determined.  Both teams are still in the hunt for a conference regular season title as well.  NU is 13-8 in conference action, while Indiana is 15-6.
First pitch is set for 6:35pm Thursday and Friday with Saturday's finale slated to begin just after 1pm.  All three games will be aired on News Talk 900 KJSK.