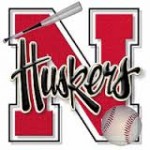 Jake Meyers threw eight innings and had three hits, leading Nebraska to a 7-4 win at Michigan State Monday.
Meyers won his third consecutive start to improve to 4-1.  At the plate he was 3-for-4 with a double and three runs scored.
In taking two of three from the Spartans, the Huskers improved to 30-17 overall and 11-7 in the Big Ten.
NU will next host the Omaha Mavericks Wednesday at 6:35pm.  Coverage on News Talk 900 KJSK begins with the pre-game show a few minutes after 6.