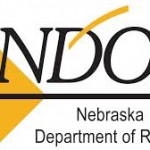 GENOA- Weather permitting, a railroad crossing replacement project is scheduled to begin May 9 on Highway 22, west of Genoa, according to the Nebraska Central Railroad and the Nebraska Department of Roads.
During construction, N-22 will be closed at the railroad crossing located about 1.5 miles west of Genoa. N-22 traffic will be detoured between Genoa and the Junction of N‑14/N-22. The anticipated completion date for this project is May 13.
Motorists are reminded to drive cautiously through construction zones and when navigating detours.