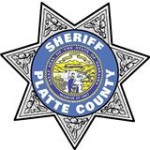 COLUMBUS- Two people where transported after a two vehicle accident Sunday.
At 10:08pm, the Platte County Sheriff's Office responded to the intersection of E. 29th Ave. and Highway 30. Authorities say an SUV driven by 49 year old Michael Emerson of Clarkson had been traveling eastbound on Highway 30 and was attempting to turn north when a pickup travelling westbound driven by 27-year-old Travis Bauer of Duncan struck Emerson's vehicle nearly head on. Emerson and a passenger from Bauer's vehicle where transported to Columbus Community Hospital. Emerson was later transported by medical helicopter to a Lincoln hospital in critical condition.
A second passenger from Bauer's vehicle was treated and released at the scene.