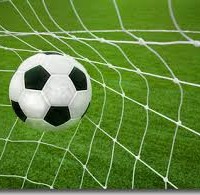 The Scotus girls' soccer team is no longer undefeated. The Shamrocks and visiting Gretna were both 9-0 entering Thursday night's match at Wilderness Park.  The Dragons came away with a 2-0 win.  Next up for the Scotus girls is a home match against Schuyler next Tuesday.
The Shamrocks boys play their first match in 11 days on Friday when they take an 8-2 record into their home contest against Grand Island Central Catholic.
The Columbus High soccer teams both fell at Kearney Thursday night.  The Discoverers boys were blanked 2-0 to drop to 11-3.  The CHS girls fell 3-1 and are now 8-6.
Both Columbus teams visit Lexington on Monday.
The Lakeview boys and girls soccer squads both suffered 2-1 losses to visiting Kearney Catholic. The Vikings boys are 2-9 on the year, while the girls are 7-5.
Both Lakeview teams visit Seward next Tuesday.