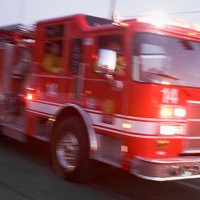 COLUMBUS- Columbus firefighters have put out a downtown apartment fire early this morning.
Firefighters were called to 2324 11th St. around 5:30 a.m. after smoke was released from a basement apartment. Columbus Fire Lt. Francis Kuehler says the basement apartment was unoccupied, and other residents were evacuated. Kuehler says damage from the fire and smoke was limited to the basement.
No injuries were reported and the cause of the fire is under investigation.