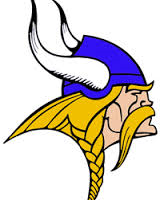 The second-seeded Lakeview girls' soccer team cruised to a victory in Thursday's opening round of the Central Conference tournament at Wilderness Park.  The Vikings blanked number-7 seed Holdrege 7-0.
Meantime, the Lakeview boys bowed out of the tourney, as the fifth-seeded Vikings fell to 2-7 after being shut out 1-0 by number-4 seed York.
The Lakeview girls, now 4-4 on the season, will face number-6 seed Grand Island Northwest in Saturday's semifinals at 10am.