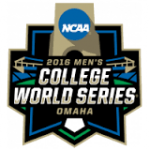 Reserved seat tickets for the College World Series at TD Ameritrade Park go on sale Saturday.
Tickets can be bought online at www.NCAA.com/CWSTickets or by calling (866) 208-0048.
Only games certain to be played will be sold through the advance sale.  Tickets for the "if necessary" games will be sold on their respective game days at the stadium box office.