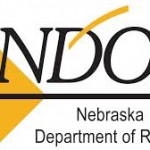 Weather permitting, work is scheduled to begin the week of April 11 on N-11, north of Burwell, between Reference Post 93.7 and Reference Post 104.29, according to the Nebraska
Department of Roads.
Vontz Paving, Inc., of Hastings, Nebraska, has the $4.8 million contract, which will include grading and erosion control, drainage structure installation, bridge repair, milling and asphalt paving on the roadway, and resurfacing of driveways and intersections throughout the project.
Single-lane traffic will be maintained for the bridge repair operations with traffic control devices. Traffic throughout the remainder of the project will be maintained during construction with use of flaggers and a pilot vehicle. Work is anticipated to be completed in late September.
The Department of Roads' project manager is Dan Ziska of O'Neill. Motorists are reminded to drive cautiously through highway construction zones.