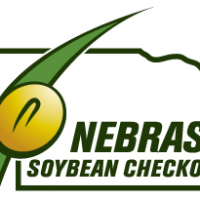 LINCOLN, Neb. 
— Apr. 11, 2016 —
Spring is a season of optimism for farmers, as they prepare to plant what they hope will be a profitable crop. But knowledge gained over the winter can help that hope become a reality. For several Nebraska soybean growers, this winter has been a time to learn more about emerging markets for their crops and the logistics of getting soybeans to their customers.
A tour sponsored by Ag Processing Inc. (AGP) took soybean growers to the Philippines and Vietnam. Ron Pavelka, chairman of the Nebraska Soybean Board (NSB), says the trip helped participants better understand the needs of their customers. He says the two nations have different viewpoints about U.S. soybeans, but the knowledge gained by meeting with soybean purchasers can position U.S. producers for future growth in both countries.
The Philippines is already an important market—the number two importer of U.S. soybean meal. "Customers in the Philippines value the high quality of our soybeans," said Pavelka. "They are very relationship-oriented and it's important for our producers to visit regularly to strengthen those ties."
Vietnam is an emerging market with a lot of potential and Pavelka says the trip helped participants understand what needs to be done to increase U.S. market share. In Vietnam, buyers are very price conscious and often buy from other nations. Pavelka says a proposed feed trial at an aquaculture facility in Vietnam could help demonstrate the value of higher quality U.S. soybeans.
In December, some NSB members traveled to Panama for the Soy Transportation Coalition (STC) meeting and to tour the Panama Canal, including an expansion that is expected to open this spring. Mike Steenhoek, executive director of the STC, says soybeans are the number one U.S. agricultural commodity transported through the canal. He says it's important for farmers to see the infrastructure they benefit from. "The temptation for farmers is just to fixate on production; not considering how the transportation chain affects the price they get for their crops," said Steenhoek.
NSB director Greg Anderson says to see the size of the ships passing through the canal brings home the realization of today's global marketplace. "We understand supply and demand," said Anderson, "but it's important to understand how we get our supply to the demand."
Most Nebraska soybeans are shipped via rail to ports in the Pacific Northwest rather than the Panama Canal. But Steenhoek says it's important for farmers to understand and advocate for improvements in all levels of the transportation system. He says that more efficient transportation ultimately leads to a stronger bottom line for soybean farmers.