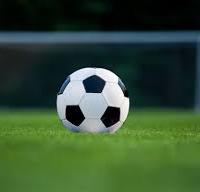 The Scotus boys and girls soccer teams both posted shutouts at Lutheran High/Norfolk Catholic Thursday night. The Shamrocks boys won 3-0, upping their record to 6-2.  The Scotus girls won 4-0 to stay undefeated at 6-0.
Both Scotus squads visit Grand Island Northwest next Monday.
The Lakeview boys lost, while the Vikings girls won Thursday at York.  The Vikings boys fell 4-2, dropping to 1-6 on the year.  The Lakeview girls won 5-0, evening their record at 3-3.
Both Lakeview soccer teams host Platteview next Tuesday.
Columbus competes in the GNAC soccer tournament Friday and Saturday at Wilderness Park.  Friday, the fifth-seeded Discoverers girls face number-4 seed Hastings at 3pm.  The number-2 seed Columbus boys also take on Hastings, seeded seventh, at 5 o'clock.