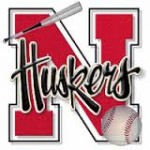 The Nebraska baseball team outscored Omaha 11-6 at Werner Park Wednesday night.
The Huskers only collected five RBIs.  Two runs scored on wild pitches, two on passed balls, one on an error and another on a double play.  NU upped its record to 20-9.
Nebraska will host Northwestern in a three-game weekend series.  You can hear all three contests on News Talk 900 KJSK.