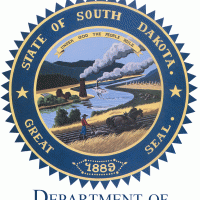 The South Dakota State Fairgrounds in Huron, S.D., has been selected to host the 2018 and 2019 National Junior High Finals Rodeo (NJHFR) by the National High School Rodeo Association. The NJHFR is the second largest rodeo in the world with approximately 1,000 contestants and over 1,500 entries. During these events, three countries are represented including 42 U.S. states, five Canadian Provinces and the country of Australia.
While the official rodeo performances take place over the course of seven days, the entire event encompasses a total of 15 days from set-up to tear-down. Along with the rodeo, comes one of the largest western trade shows in the nation. There are also a myriad of other contestant recreational and sporting activities including one of the fastest growing shooting competitions in the U.S. Officials estimate the event will have an economic impact of over $9.2 million for Huron and the surrounding area.
"This is going to be a great undertaking for Huron and the SD State Fairgrounds," stated Peggy Besch, SD State Fair manager, "but, we are up for the task! This will clearly be a partnership between the State Fair, the City of Huron, Huron Chamber & Visitors Bureau, Beadle County, businesses and organizations in the Huron area, and many volunteers. Hosting the NJHFR will be a great way to showcase our facilities, our community and our state to thousands of visitors who take part in this exciting event."
"Not only is this event great for Huron and the SD State Fairgrounds, but it is great for the entire state," said Laurie Shelton, president and CEO of the Huron Chamber & Visitors Bureau. "All of these people will be traveling through South Dakota. They will be stopping for fuel, food, lodging and visiting the many tourist attractions along the way. We are confident in our ability as a community to pull together and host a successful and memorable experience that will last a lifetime for participants and spectators alike. We are also confident that hosting the NJHFR will put Huron and the State Fairgrounds on the radar of other national events looking for host locations."
The NJHFR is scheduled for June 24-30, 2018, and June 23-29, 2019.