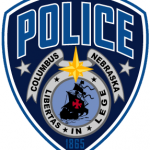 COLUMBUS- Police are investigating the shooting deaths of a Columbus couple whose bodies were discovered Saturday.
Captain Todd Thalken says officers were called to the residents northwest of town around 4pm. A relative found the 60 year old female and 61 year old male deceased from apparent gunshot wounds. Thalken says the male appeared to have had self-inflicted gunshot wounds.
The names of the victims have not been released.