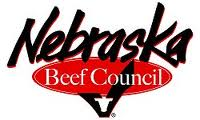 Kearney, NE (March April 1, 2016) The Nebraska Beef Council (NBC) will hold Board of Director Elections in five districts in 2016.  This opportunity is open to Nebraska beef producers that are at least 21 years of age, a resident and registered voter of a county in the district that he or she will represent, have been actively engaged as a producer in Nebraska for at least the previous five years and is in compliance with all checkoff  laws for the 12 months prior to the call for candidates.
Nebraska Beef Council directors volunteer their time to represent beef producers' checkoff collections and investments on the state, national and international level. The Board's major responsibility is to oversee checkoff expenditures by determining promotion, research and education programs for checkoff investments.  The term is four years and will begin on January 2, 2017.
Producers interested in becoming a beef council director are encouraged to visit with current and past directors to learn more about this valuable experience and its commitment. 
Beef producers who are passionate about the industry and who are willing to provide leadership to the beef checkoff program and its investments are needed as we continue to face challenges in the industry.  We need strong leaders to enhance our mission and strengthen beef demand in the global marketplace.
Districts hosting an election in 2016:
District 1
– Banner, Box Butte, Cheyenne, Dawes, Deuel, Garden, Kimball, Morrill, Scotts Bluff, Sheridan, Sioux
District 3
– Burt, Cedar, Cuming, Dakota, Dixon, Madison, Pierce, Stanton, Thurston, Wayne
District 5
– Buffalo, Custer, Garfield, Greeley, Hall, Howard, Sherman, Valley
District 7
– Butler, Cass, Colfax, Dodge, Douglas, Hamilton, Merrick, Nance, Platte, Polk, Sarpy, Saunders, Washington, York
District 9
– Dawson, Franklin, Frontier, Furnas, Gosper, Harlan, Kearney, Phelps, Red Willow
For additional information, log onto www.nebeef.org or contact the Nebraska Beef Council office at 1-800-421-5326.