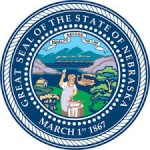 LINCOLN- Lawmakers have voted to shelve the bill that would ban workplace discrimination against members of the lesbian, gay, bisexual or transgender community.
Opponents say the measure by Sen. Adam Morfeld creates special classes of employees that would burden small businesses, and argue that discrimination is not a statewide problem.
Advocates say the state cannot draw talent to Nebraska's workforce without these protections.