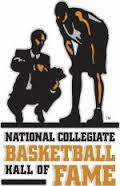 The late Bob Boozer, an Omaha native, was selected to the National Collegiate Basketball Hall of Fame Tuesday.
Boozer was an Omaha Tech graduate who starred at Kansas State from 1956-1959.  He was a two-time first-team All-American, averaging better than 25 points a game during his senior season.  Boozer's K-State teams went 62-15 during his college career and he helped the Wildcats make the 1958 Final Four.
He was the number-one pick of the 1959 NBA draft, who first won a Gold Medal at the 1960 Olympics.  Boozer played in the NBA for 11 seasons, winning a title with Milwaukee in 1971.
In 2015, the Omaha World-Herald ranked Boozer fourth on the list of Nebraska's 100 greatest athletes of all time.  He died in 2012 at 75 years old.