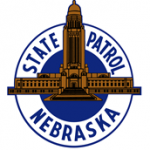 (Walthill, Neb.)- A member of a highway construction crew was killed after being struck by a car in a work zone on Highway 94 in Thurston County.
The accident occurred around 9:30 a.m., Sunday, March 20, approximately two miles east of Walthill on Highway 94.  John A. Hansen, 42, Lincoln was a flagman working in a construction zone when he was struck by an eastbound 2002 Honda Civic.  Hansen was pronounced dead at the scene.
The driver of the car, Kenneth R. Gilpin, 31, Walthill was not injured. Gilpin was lodged in the Thurston County Jail on a charge of Driving Under the Influence of Drugs (DUID).
"This is a senseless tragedy. Our thoughts are with family of the deceased and our partners at the Department of Roads," said Lieutenant Colonel Thomas Schwarten. "As we move into the start of road construction season, it is the duty of all drivers to help ensure our road crews stay safe during this very busy time."
Motorists are reminded to use extra caution in work zones, obey posted speed limits, stay alert and always be prepared keeping an eye out for workers and equipment.  For more information on work zone safety visit the
Nebraska Department of Roads website