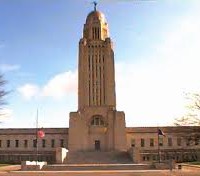 LINCOLN, Neb. (AP) – A bill that would have allowed Nebraska's natural resources districts to issue bonds for certain water projects has stalled in the Legislature.
Sen. Rick Kolowski of Omaha withdrew his proposal Monday after acknowledging that he didn't have enough votes to overcome a filibuster. Opponents say the measure would encourage more local government spending and undermine the push for property tax reductions.
The bill would have allowed the state's natural resources districts to issue general obligation bonds for projects that don't produce revenue, such as flood control and recharging groundwater reserves.
Nebraska offers roughly $11 million a year for projects through the state's water sustainability fund, but smaller districts have struggled to generate the matching money needed to qualify for the aid.