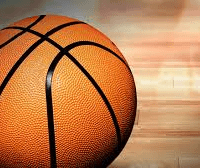 The Jaguars led from wire-to-wire, as Howells-Dodge rolled to a 59-32 win over Kenesaw in the semifinals of the girls' basketball D1 state tournament Friday.
In a contest heard on 93.5 The Hawk, the number-5 seed Jaguars earned a spot in Saturday's D1 title game opposite second-seeded Emerson-Hubbard.  The Pirates punched their ticket to the championship game earlier Friday with a 52-43 victory over Fullerton.
The Jaguars' Samantha Brester scored a game-high 21 points, while Brielle Schneider paced the Blue Devils with 15 points.
Howells-Dodge will take a 21-6 record into the title game, while Emerson-Hubbard is 27-1.  The girls D1 championship tilt has a 9 a.m. tipoff time at Pinnacle Bank Arena and will be aired on 93.5 The Hawk.