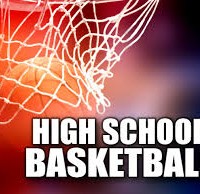 The Fullerton girls' basketball team suffered a 52-43 loss to Emerson-Hubbard in Friday's semifinals of the D1 state tournament.
In a game aired on 93.5 The Hawk, the 3rd-seeded Warriors fell behind the number-2 seed Pirates 14-5 after one quarter, and never got closer than seven points after halftime.
Despite being injured in the first half, Halle Plumbtree had 16 points to lead Fullerton.  Emerson-Hubbard's Payton Blanke scored a game-high 22 points.
The 27-1 Pirates will play for the D1 title against the winner of Friday's other D1 semifinal at the Devaney Sports Center between Howells-Dodge and Kenesaw.  Saturday's championship game has a 9 a.m. tipoff time at Pinnacle Bank Arena.
The Warriors, whose record drops to 25-2, will play in the tourney's third-place game Saturday, slated for 11 a.m. at Lincoln North Star.