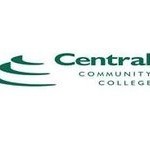 COLUMBUS- Central Community College-Columbus students Cayla Cuba of Columbus and Megan Fiala of David City have been invited to be members of the Nebraska Intercollegiate Band.
Both will perform on March 4 at the Nebraska State Bandmasters Association Annual Convention in Lincoln. Cuba is a sophomore music education major and is a Lakeview High School graduate.
Fiala is a freshman physical education major and is a graduate of David City High School.