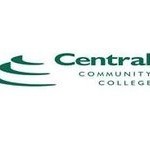 COLUMBUS- The Central Community College Board of Governors approved a tuition increase of $2 a semester-hour for Nebraska residents for 2016-17.
The increase raises tuition for Nebraskans from $82 a credit-hour to $84. A full-time student taking 15 credit-hours a semester for two semesters will see tuition increase by $60 for the year, from $2,820 to $2,880. Tuition for students who are not from Nebraska will increase from $123 to $126 a credit-hour.
Fees remain at $12 a credit-hour for all students.