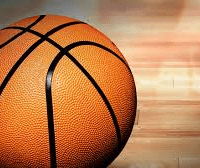 The Scotus boys' basketball team ended its two-game losing skid Thursday night. The Shamrocks pulled away in the second half at Lakeview for a 54-38 win. Scotus used full-court pressure defense to hold the Vikings to six points in the third quarter.
The Shamrocks improve to 19-2 with the win, while the Vikings fall to 7-13.  Scotus meets number-3 Adams Central Saturday in Grand Island. The Vikings boys and girls teams visit Wahoo Friday night.
In Thursday's girls game at Lakeview, the Lady Vikes led Central City 15-12 at the half.  But, the Bison blanked Lakeview 17-0 in the third quarter en route to a 37-27 victory.
The Vikings slip to 10-10, while Central City moves to 13-9. On Friday night, the Bison girls host Holdrege.