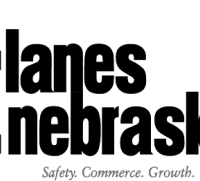 Just a few weeks ago, a bill was introduced in the Nebraska Legislature that would help modernize Nebraska's transportation policies.  It's LB 960, the Transportation Innovation Act, and it was introduced by Sen. Jim Smith, the Transportation Committee Chairman, on behalf of Gov. Pete Ricketts.
The bill is a good and necessary first step in updating our state's infrastructure and reforming our transportation policies.  The main components of LB 960 – the creation of a State Infrastructure Bank and allowance of "design-build" in project delivery – would enable the Nebraska Department of Roads to accelerate work on long-stalled expressway projects and federally designated high priority corridors, such as Hwy 275, Hwy 81, and the Heartland Expressway, as well as partner with local governments on needed bridge repair and help facilitate new economic opportunities.  Neither practice is new – 33 states have State Infrastructure Banks and 47 states use "design-build."
LB 960 will be heard by the Appropriations Committee on Tuesday, Feb. 16.  This is the bill's first big test in the legislative process. It's important the committee members understand the deep impact this policy can have on economic growth and public safety across our state.  If you can't attend the hearing in Lincoln, and you wish to express your support of the bill and provide input, you can find information on how to contact Appropriations Committee members and your elected officials directly at http://nebraskalegislature.gov/senators/senator_list.php.
The Transportation Innovation Act will help finish the stalled expressway system and create good-paying jobs, grow our communities, and make our roads safer.  The time is now to move forward.