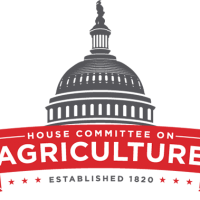 House Agriculture Committee Chairman K. Michael Conaway issued the following statement in regard to the Obama Administration's final budget:
"In addition to sentencing future generations of Americans to higher taxes and mounting debt, the Obama Administration's budget threatens to undermine an already weak U.S. economy by dealing a severe blow to America's farmers and ranchers who have already suffered a 56 percent drop in net farm income over the past two years.
"The harmful changes to U.S. farm policy contained in the Obama Administration budget come on the heels of attempts by the Administration last year to kill federal crop insurance.
"Although the outlook for farm policy remains well under budget and constitutes only about a quarter of one percent of total federal outlays, the Obama Administration could take constructive steps to reduce costs even further in this area by taking long-overdue action to stop high and rising foreign subsidies, tariffs, and non-tariff trade barriers that unfairly depress the prices American farmers and ranchers receive in the market and to stop layering new and costly regulations, like EPA's Waters of the U.S. regulation, on our nation's farm and ranch families.
"Unfortunately, this final budget proposal again reflects the agenda of a president who is out of touch with the everyday concerns and lives of working families in rural America."