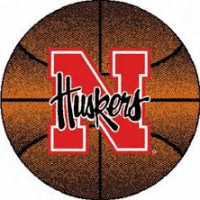 The Nebraska men's basketball team was edged by number-4 Maryland 70-65 Wednesday night at Pinnacle Bank Arena.
For the second straight year, the Huskers had a chance to tie the Terrapins in the closing seconds.  Trailing 68-65 with 18 seconds left, NU ran a play for Andrew White III, who had a team-high 19 points.  But, his 3-pointer from the wing was off the mark.
Nebraska falls to 12-11 overall and 4-6 in the Big Ten.  Next up for the Big Red is a home game Saturday against Rutgers.  Tip-off is at 1pm and the pre-game show starts at noon on News Talk 900 KJSK.