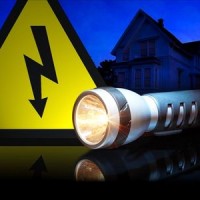 OMAHA, Neb. (AP) – Heavy snow and strong winds combined to cut off power for more than 20,000 customers in Nebraska.
Most of the outages reported Tuesday morning were in the Omaha area, but more than 2,000 customers also lost power in the Lincoln area. Smaller outages were also reported in southeast and south-central Nebraska near Alma, Plattsmouth and Crab Orchard.
Crews from the Omaha and Nebraska Public Power Districts and the Lincoln Electric System are working to restore power, but the wind and snow will create challenging blizzard conditions.
Several inches of snow had fallen across much of south-central Nebraska by Tuesday morning and the storm was expected to linger most of the day.