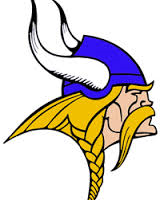 The Lakeview boys and girls basketball teams both lost in quarterfinal games of the Central Conference tournament Tuesday night.
In a game heard on KZ-100, the Vikings fell at top-seeded Aurora 54-29.  Lakeview's boys are 6-11 on the season.
The Lady Vikes dropped a 40-31 decision at Central City, with Lakeview falling to 8-8 on the year.