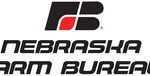 OMAHA, NE –Douglas County Farm Bureau was recognized by the American Farm Bureau Federation (AFBF) for innovative program ideas in this year's County Activities of Excellence (CAE) Awards at AFBF's 97th Annual Convention and IDEAg Trade Show, Jan. 8-13 in Orlando.
"We are so excited that Douglas County Farm Bureau was honored in this competition. Only 24 County Farm Bureau's from across the U.S were awarded recognition, Nebraska received three of those honors," NFBF President Steve Nelson said. "Grassroots Nebraska Farm Bureau members continue to find creative ways to enrich their communities by sharing information about today's food and farming," he said.
Douglas County Farm Bureau received the honor under the category of "Education and Promotion". They were the lead force in creating an ag display entitled "Once Upon a Farm," at the Omaha Children's Museum. A 10,000 square foot display creatively representing the "farm to fork" concept exposing both urban youth and consumers to all aspects of agriculture.
"The museum is located in the largest city in Nebraska, with most residents having limited exposure to rural experiences, farm animals and crop production. We wanted to give them an experience they wouldn't forget," Larry Hadan, Douglas County Farm Bureau president said.
Douglas County Farm Bureau provided sponsorship dollars and collaborative support for supplemental educational experiences during the exhibit including; daily ag lessons, farm tours, food samplings and much more.
"This was a natural fit for us. We want people to understand that their food comes from a farm, not a grocery store. The exhibit allowed us to start a conversation with parents and have real farmers talk about food," Hadan said.
The museum staff offered Nebraska Farm Bureau members free admission on fours specific days into the museum. This brought value to Douglas County Farm Bureau memberships and was a great opportunity to put a public face to Nebraska agriculture.
"One of our biggest goals was to create the largest ag-focused event and display for children in the community and state utilizing this partnership with the museum. We were able to provide agriculture related learning experiences to children and adults attending the exhibit. We live and farm around a city that is not agriculture focused, through this museum partnership we hoped to open the door for people to ask questions and get answers from real people behind the food plate," Hadan said.