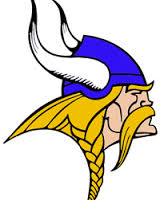 The Lakeview boys and girls basketball teams both won twice this weekend. The Vikings boys defeated Fairbury 51-36 Saturday night.  Lakeview, which won by 2 points at Centennial on Friday, is now 4-8.
The Lady Vikes beat the same two teams, with Saturday's home contest a 36-15 romp.  Lakeview's girls are 6-6 on the year.
Both Lakeview teams are back in action Monday night, hosting Grand Island Northwest in games that were postponed by bad weather on January 8th.