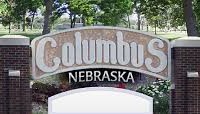 COLUMBUS- Construction work could cause delays in Columbus starting next week.
Parking on the east side of 27th Avenue from the alley south to 12th Street in Columbus will be restricted beginning Monday and lasting till Friday to allow for construction work on the 1st National Bank drive-through facility.
Drivers are encouraged to use caution in the area.