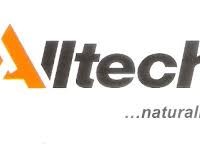 [DES MOINES] – With the U.S. Food and Drug Administration's Veterinary Feed Directive (VFD) taking effect in 2017, swine producers may want to focus now on alternative strategies to VFD drugs and how to successfully make the transition to antibiotic-free production. Global animal health leader Alltech will discuss the challenges that can occur and the support producers will need to move in this direction at the Iowa Pork Congress Jan. 27- 28.
"When antibiotics are removed, there are several obstacles that can get in the way of the pig's health and the producer's profitability," said Russell Gilliam, U.S. swine business manager for Alltech. "In order to manage a safe and healthy transition, it is important to focus on biosecurity measures and implement a nutritional program designed to strengthen the animals' natural immunity."
Alltech has pioneered antibiotic-free solutions since 1980. The company's Antibiotic-Free program brings together over 35 years of research and practical application with state-of-the-art support tools and technical expertise, giving producers a holistic approach to navigate the challenges of antibiotic-free production.
The program starts with an adjustment period during which supplements in the diet support the animals' nutritional needs. This provides producers a cost-effective way to start to transition antibiotics out of the diet. Producers can then advance to the next level, providing their animals with maximum health benefits through Alltech's full range of technologies, technical support, and management services.
Alltech will also showcase their Mineral Management program at Iowa Pork Congress. One of the core components in proper sow nutrition is minerals. The fundamental objective of mineral nutrition is to satisfy the animals' requirements while also building optimum reserves that will support the pig in times of stress, prevent inadequacies and maximize health and performance (Mahan, 2006). Recent research shows that producers can feed substantially lower amounts of organic trace minerals than the inorganic alternative and get a similar, if not better, performance in pigs.
For more information on Alltech's Antibiotic-Free and Mineral Management programs, producers can stop at the company's booth #413 or visit with an Alltech representative at the Producer's Recognition Reception on Wednesday, Jan. 27 from 4 to 6 p.m. on Level 3 of the CCCU Convention Center.