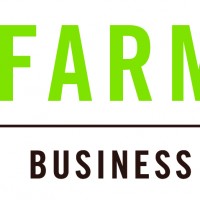 Davenport, IA (January 7, 2016) – FBN Inputs today announces a farm inputs procurement service that provides significantly lower input prices to
Farmers Business Network
SM
members, starting with ag chemicals. FBN Procurement Services enable
FBN
members to purchase direct from manufacturers to deliver the best prices in the market. 

"Farmers are facing poor commodity prices without significant relief on crop input costs," says Chief Operating Officer Larry Trebesch.
FBN
helps members discover true market prices and negotiates and procures inputs on behalf of members according to their specific needs. This helps farmers access a national market of competing products at manufacturer-direct prices.

"The savings from going direct can be enormous. We've been able to find farmers 15-40% savings on popular ag chemicals," says Trebesch. "The program helped one member save over $40,000 on chemicals alone and we've already delivered hundreds of thousands of dollars in savings and managed millions in transactions."

Trebesch highlights "
FBN
Procurement was created in response to requests from our members to provide total price transparency, and an independent, unbiased evaluation of crop inputs performance—allowing cost savings to be passed along to farmers."

FBN Procurement features the following custom offerings:
Transparent pricing

– no bundling, hidden fees, or complicated rebates.

Standard prices for all members

– no tech fees, one-off discounts, regional penalties etc. 

Best price guarantee

– all members who make a purchase will be guaranteed the lowest price we are able to offer members between the time of purchase and delivery, even if that price is lower than their initial purchase price.

Flexible fulfillment

– choose between direct delivery and self pick up to save further.

Time saving and simplicity

– we take the hassle out of buying inputs—no more shopping around or painful negotiations.
"Most multi-million dollar businesses have specialists employed to manage procurement, but farmers lack these resources," Trebesch says. "Through
FBN
Procurement Services, we put that purchasing power back into farmers' hands."

The
FBN
price and input product performance analytics are backed by the company's cutting edge data science capabilities and rapidly growing agronomic network comprised of thousands of American farms spanning 18 crops in 28 states.