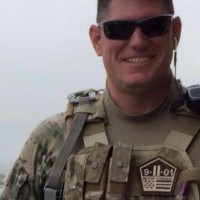 BEEMER- Residents of Beemer are coming together to honor a fallen hero.
A tribute to Joseph Lemm will be held Saturday, January 16 at the Beemer school gym. Lemm was a Technical Sergeant in the United State Air Force Reserves and Detective with the New York Police Department. Lemm was killed by a suicide bomber while serving in Afghanistan on December 21.
The program will last 60 to 90 minutes with a video tribute of Lemm immediately following.