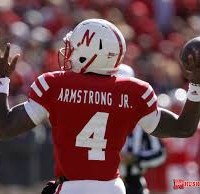 The Husker football team has arrived in the San Francisco area for the Foster Farms Bowl. Nebraska will take on UCLA in Saturday night's game.
Since the Huskers' loss to Iowa in their regular season finale, coach Mike Riley said cutting down on turnovers committed by quarterback Tommy Armstrong has been a focal point.
The pre-game begins at 3:00 p.m. Saturday on News Talk 900 KJSK and will be joined at 7:45 on KLIR 101. Kickoff is set for 8:15 central time.