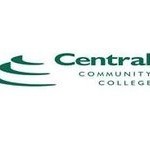 COLUMBUS- General registration for spring semester classes at Central Community College will be Tuesday, January 5.
Advisers will be available to assist students with class selection, scheduling, housing, financial aid and other concerns. Registration may be completed from 8 a.m. to 4 p.m. in the Administration Center at the Columbus Campus, the main building at the Grand Island Campus and the Adams Building at the Hastings Campus.
The student accounts and registration offices at all three campuses also will be open extended hours, until 6:30 p.m., January 11-14.