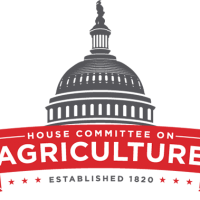 Wednesday the House Agriculture Committee's Subcommittee on Biotechnology, Horticulture, and Research held a hearing to discuss USDA's use of the Census of Agriculture authority to acquire farmer's personal financial information.
The Census of Agriculture, which is conducted every five years, is an important tool used by economists; state, local, and federal policy-makers; financial analysts; and farmers themselves. However, in January 2015, the Agriculture Committee received correspondence from farmers and ranchers concerned that the USDA's National Agricultural Statistics Service (NASS) improperly used the Census of Agriculture authority to conduct a mandatory survey entitled Tenure, Ownership, and Transition of Agricultural Land (TOTAL). The TOTAL survey inquired about all aspects of an operator's personal financial portfolio as well as all aspects of farm related income and expenses.
The TOTAL survey is a combination of what was previously the Agricultural Economics and Land Ownership Survey (AELOS), which was traditionally conducted as a follow-on Census of Agriculture survey, and the Agricultural Resource Management Survey (ARMS III), which has been prior to this year conducted by the Economic Research Service as a voluntary, academic survey. Members of the committee primarily expressed concerns regarding the compulsory aspect of the expanded TOTAL survey.
"The most recent version of the TOTAL survey is extremely time-consuming, burdensome, and over broad in nature, and I'm concerned about the potentially negative effects this mandatory survey will have on farmers' willingness to participate in the Census of Agriculture. It cannot be overstated how important the information in the Ag Census is for developing strong agricultural policy, rural development, farmland assessment, and the practices of many other sectors that serve farmers and ranchers. It guides our decision-making process, helps us determine what, if any, changes must be made to better serve and provide for farmers and ranchers, and gives us the ability to run farm programs and implement the Farm Bill," said Rep. Rodney Davis, Chairman of the Subcommittee on Biotechnology, Horticulture, and Research.
"Data and information gained from the Census of Agriculture is important to every sector of the agriculture industry – especially for lawmakers as we write and oversee the Farm Bill. However, the most recent version of the mandatory TOTAL survey is unnecessarily complex, intrusive and requires valuable time that farmers would otherwise spend operating their businesses. I hope today's hearing shed light on the importance of quickly resolving this matter," said Agriculture Committee Chairman K. Michael Conaway.
Written testimony provided by the witnesses from today's hearing is linked below. Click here for more information, including Subcommittee Chairman Davis' opening statement, and the archived webcast.
Witness List:
Panel I
Mr. Joseph T. Reilly, Administrator, National Agriculture Statistics Service, U.S. Department of Agriculture, Washington, D.C.