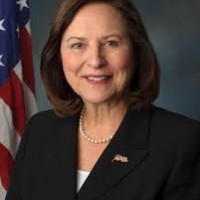 By U.S. Senator Deb Fischer
Nebraskans are blessed with good and reliable roads, which serve as the lifeblood of our urban communities and rural reaches.
Our state and local officials work hard to improve existing roads and plan for the future. But these projects are costly and don't happen overnight. It takes an immense amount of planning and resources to execute major projects. Most of all, they require regulatory certainty and funding from the federal government to do so.
As Nebraskans, we value reliability and efficiency. However, states across our nation have struggled to plan for transportation projects because Washington had failed to provide much-needed regulatory certainty. Instead of prioritizing long-term solutions to address our nation's transportation challenges, Congress passed 36 short-term extensions over the past decade. This prevented states and local communities from planning for new projects. But, I have positive news to share: At long last, Congress has put forth a solution to this problem.
On December 3, 2015, Congress passed a five-year highway bill. This agreement is an extraordinary accomplishment, and it includes big wins for Nebraska. Over the next five years, it will provide Nebraska with 1.5 billion dollars to update and maintain our roads, highways, and bridges for years to come.
As chairman of the Senate Commerce Subcommittee on Surface Transportation, and an active member of the Senate Environment and Public Works Committee, I was deeply involved with this legislation since my first year in the U.S. Senate. I also served on the conference committee that was charged with resolving the differences between the House and Senate versions of the bill. It was a lengthy process, and it did not come easy. It took hard work and significant compromise with my colleagues across the aisle in both legislative chambers. Through it all, I fought for Nebraska.
Because of this critical legislation, you will see transportation projects across the state up and running and at a faster pace. The influx of resources for Nebraska means existing roads can be made safer. Moreover, new projects are on the horizon to accommodate growing communities.
Through a new freight program established in the bill, critical transportation dollars will be funneled to rural Nebraska projects like the Heartland Expressway. Our urban areas will benefit too. In Lincoln and Omaha, buses and other transit facilities will receive more dollars for important updates.
The bill also helps our ag producers. It reverses $3 billion in cuts to the crop insurance program included in the two-year budget agreement in October. The bill also reduces the regulatory burdens on our producers by allowing them to transport up to 1,000 gallons of diesel fuel freely.
Furthermore, the highway bill helps our veterans. It includes a pilot program that will expand opportunities for young veterans with commercial driver's licenses by allowing them to drive across state lines. Our veterans have developed important skills while serving our nation. This provision will help them find employment and use those skills once they return to civilian life. In 49 states, commercial drivers under the age of 21 can already drive vehicles within a state. With this common-sense program in the highway bill, appropriately licensed veterans will now be able to deliver goods from Omaha to Council Bluffs.
Working for Nebraska on this legislation has truly been one of the highlights of my time in the U.S. Senate. By strengthening our national transportation network, we can grow our economy and improve safety in our communities. So, as you hit the road this holiday season, rest assured that our roads, bridges, and highways will now be safer for years to come.
Thank you for participating in the democratic process. I look forward to visiting with you again next week.