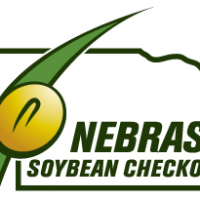 LINCOLN, Neb. (December 1, 2015) – The Nebraska Soybean Board (NSB) is seeking applications for its eleventh annual See for Yourself program. The program is designed to give farmers the opportunity to see how their checkoff dollars are being invested to expand markets for U.S. soybeans and value-added products at home and abroad.
NSB Executive Director, Victor Bohuslavsky, says the program is a valuable opportunity for soybean growers. 

"We believe it's good to get a first-hand look at how checkoff funds build demand and increase profitability for Nebraska farmers," said Bohuslavsky.
This year's checkoff-sponsored activities include learning opportunities in Mexico, February 7–12, and the Pacific Northwest, March 28–31. The program also includes state and national events with organizations that are critical to the growth of soybean markets. Most food and travel expenses for participants are covered.
More on Mexico:
• Participants will travel to Mérida to learn more about soy processing, and meet with key end users on livestock, poultry and aquaculture operations.
• The group will then travel to Mexico City to learn more about value-added U.S. meat imports into Mexico.
• The deadline to apply for this event is December 11, 2015.
More on the Pacific Northwest:
• The group will travel with a representative from AGP, who will lead a tour of their facility in Grays Harbor. The group will then tour a large biodiesel producer in Aberdeen and learn more about domestic aquaculture in the Pacific Northwest.
• The deadline to apply for this event is February 12, 2016.
Soybean growers can call the Nebraska Soybean Board office at 402-441-3240 or visit nebraskasoybeans.org to learn more about how to apply for See for Yourself opportunities.