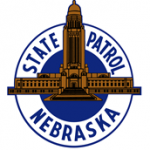 (Lincoln, Neb.)- On Friday, November 27, Nebraska State Patrol troopers and communication specialists wrapped up participation in special enforcement efforts during the final home football game for the University of Nebraska-Lincoln.
A $4,600 grant from the Nebraska Office of Highway Safety (NOHS) helped to pay for the special enforcement effort (Oct. 10, 24 & Nov. 7, 27).
Designed to ease traffic congestion and reduce the potential for serious injury and fatality crashes, the Husker home game enforcement efforts resulted in citations and warnings to include, Speeding (26), Driving While Intoxicated (2), Driving Under Suspension (3), No Proof of Insurance (1) and No Seat Belts (2).
 "We all know Husker game days are extremely busy days on Nebraska roadways," said Colonel Bradley Rice, Superintendent of the Nebraska State Patrol. "We want to thank everyone for helping to keep our roads safe this football season through the voluntary compliance with all traffic safety laws."