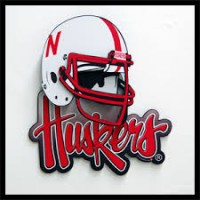 It appears certain the Nebraska football team will receive a bowl invitation this Sunday.
The NCAA has clarified it will fill its final bowl slots with 5-7 teams that have the highest Academic Progress Rate scores.  The Huskers have the highest APR score of schools with 5-7 records.
There will be at least two 5-7 teams invited to bowls, and possibly as many as five depending on the outcomes of games this Saturday.
NU officials will accept a bowl offer if invited.  But, athletic director Shawn Eichorst has decided not to pay bowl bonuses outlined in the football coaches' contracts.   Mike Riley's contract calls for him to be paid a $150,000 bonus.  Including assistants, Nebraska would have paid $435,000 in bonuses.