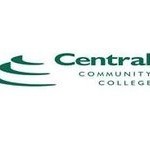 COLUMBUS- For the third year in a row, Central Community College has been ranked first in the nation as the "Best for Vets" for two-year colleges.
The Military Times, the main news source for the military community, used a detailed survey to evaluate the wide array of factors that make a college or university a good fit for veteran and military students and their families. More than 600 colleges and universities from across the country took part in this year's survey.
CCC Veterans and Military Services Director Travis Karr says the schools four-star rankings for academic support, staff support and extracurricular activities reflect its commitment to veteran and military students.