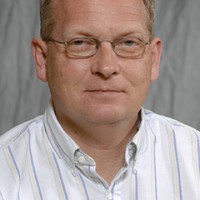 UNL Extension Climatologist Al Dutcher, is coming to Columbus on Monday, December 7th, to speak.  He will talk at Noon at the Columbus Chamber of Commerce Office as a part of the Agri-Business Committee meeting.  The Agri-business Committee is one of the committees of the Columbus Chamber of Commerce.  The public is invited.
If you are planning to attend, please RSVP with the Chamber by calling 402-564-2769.  Lunch will be available for a charge. Call by 5 p.m., Friday December 4th, to attend.
Al Dutcher is an Associate Geoscientist with the School of Natural Resources at the University of Nebraska – Lincoln.  His presentation will cover long range weather forecasts for the winter of 2015-16 and for next summer's growing season.  He will also be reviewing the last growing season giving insight into what the future might hold.
His weekly weather summaries and predictions are featured on Market Journal.  Dutcher gives presentations state-wide on the topic of weather trends and patterns. His accurate prediction of the 2012 drought in December of 2011 is well known in our community.
The Nebraska Farm and Ranch Business Record for Income Tax and Analysis Book, also known as the "Tax Book" is available at the University of Nebraska Extension Office in Columbus.  This publication is printed by the University of Nebraska and is an outstanding tool which could be used in your farming and ranching record keeping for 2016
The book is designed to help you keep a record of receipts, expenses, and other information.  The operator and landlord's expenses and income are separated for use where complete records for both parties are desired.  The column headings and summary page designations of the book correspond to the IRS income tax returns.  The same information can be used for filing social security reports.  There is a $7.50 fee for this book (plus tax), so stop by the Extension Office and purchase your copy.
The Farm Financial Managements Webinars continue every Monday at 10:00 a.m. for the next few weeks.  Topics are: Nov. 30, Know Your Costs; Dec. 7, Negotiating Your Lease; Dec. 14, Communicating with Your Banker; and December 21, Decision Making in an Uncertain World. They are free to watch and are available at: farm.unl.edu/farmfinances. Archives are available for programs, as they have been taped.
For more information or assistance, please contact Allan Vyhnalek, Extension Educator, University of Nebraska-Lincoln, Extension in Platte County.  Phone: 402-563-4901 or e-mail AVYHNALEK2@unl.edu