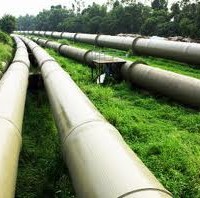 Omaha, Neb. – President Obama's announcement today ends, for now, seven years of TransCanada's attempts to seek an international border crossing permit essential to the construction of its proposed controversial Keystone XL pipeline.  Dave Domina, lawyer for Nebraska landowners, stated "The President's decision does not affect legal challenges filed by our Nebraska Landowner clients challenging the constitutionality of a law the grants TransCanada eminent domain rights to take land of Nebraskans. These lawsuit will continue."
Our Nebraska lawsuit and the parallel routing application process initiated by TransCanada currently in front of our states Public Service Commission (PSC) were cited this week as the reason TransCanada requested a "pause" in the State Departments review of its presidential permit application. This "pause" request was denied.
Today's announcement ends action on the federal level, until and if, TransCanada re-applies for a presidential permit following the presidential election. This rejection also moots the Public Service Commission process since TransCanada has no project for which a route can be reviewed.
Brian Jorde stated "We are thrilled our Nebraska landowners seven-year nightmare has ended and proud to have designed and implemented the legal strategies identified by the President to initially delay decision on KXL and that helped defeat this assault on constitutional rights of the hardworking ranchers and farmers of this state."