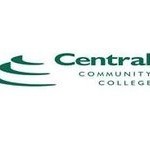 COLUMBUS- Mike Trader of Hastings has received a 2015 Nebraska Community College Association Distinguished Alumni Award.
Trader was one of five individuals to receive the alumni award October 5 at the NCCA annual conference at Western Nebraska Community College in Scottsbluff. While at CCC-Columbus, Trader played on the Raider basketball team where he earned numerous honors In 2012, Trader was inducted into the Central Community College Athletic Hall of Fame.
Trader became a physical education instructor at Hastings College from 1986 until 2002 and has been selected twice to the Hastings College Athletic Hall of Fame.